What's the best grind & brew coffee maker? Today, that's exactly what we'll be revealing. Unlike a standard drip coffee maker, these coffee machines can turn coffee beans and water into a pot of coffee at the push of a button. You can save cash and counter space by not having to purchase a separate conical burr grinder and ditch pre-ground coffee for a better-tasting drink.
Its primary value is in its convenience but there are many reasons why you may consider purchasing a machine like this. Let's take a look at our top picks…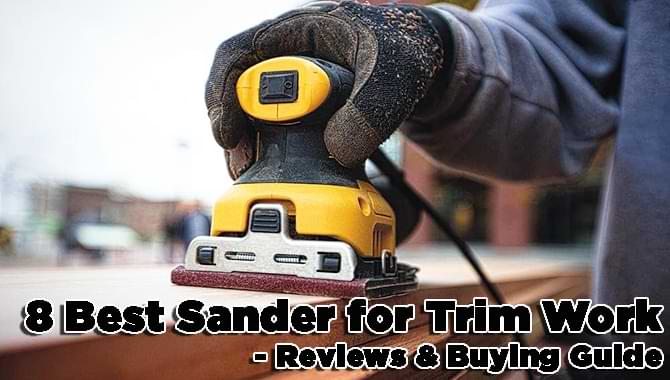 Why Choose a Coffee Maker With Built-in Grinder?
Regardless of how many gadgets a machine comes with, it is worthless if it can't produce a drinkable cup of joe. Luckily enough, there are plenty of machines out there that can!
Here's a complete buying guide for finding the right coffee maker with attached conical burr grinder.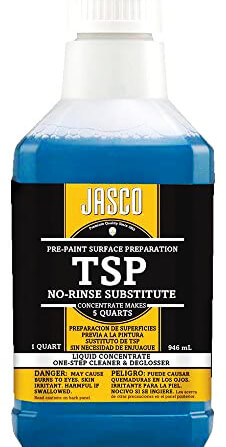 You'll Always Get a Freshly Ground Coffee
One of the major benefits of these types of coffee machines for coffee lovers is that your beans are ground just before they are brewed. Letting ground beans sit for extended periods of time can cause them to lose their flavor and aroma (2), which is why we are opposed to pre-ground coffee beans.
Grind just before brewing and you have a good chance of getting most of them into the cup… Grind the night before and you throw in the towel before you step in the ring.
Of course, if you've already invested in a burr grinder it won't make sense to buy a coffee maker that grinds for you – but if you haven't, it sure is tempting to bundle the two.
It's So Convenient
Having a grinder to go with your coffee maker is normal in the coffee world. Having less coffee gear is more convenient, put simply. These machines allow you to brew a single cup, or an entire carafe, with just one button.
In all honesty, there just isn't a simpler or faster method of brewing coffee. (Well, maybe these machines are faster, but nothing else!)
All it takes to brew a cup of coffee with one of these machines is to pour in the beans, pour in the water and press go. It's as easy as that.
Customizable Features
Many machines come with different settings, which allow you to control the grind, the brew time and the brew amount.
These features allow for greater flexibility depending on your immediate desire. Additionally, some all-in-one machines even come with built-in features for making an espresso or a cappuccino or some other type of coffee drink. If these features are extremely important to you, consider an automatic espresso machine too.
Comparison Table:
| | | | |
| --- | --- | --- | --- |
| | | | |
| | | | |
| | | | |
| | | | |
| | | | |
Best Coffee Makers With Grinder – 5 Top Picks and Reviews
But let's not stop here, that'd be too easy! We've tested another bunch of grind & brew machines with varying features and different price points so you know how to get the best bang for your buck. The following 5 machines, in our opinion, are worthy…
1. Breville BDC650BSS Grind Control – Most Control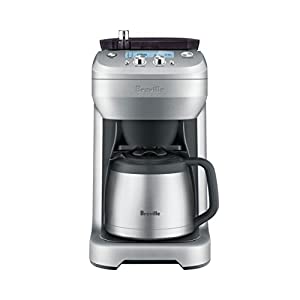 The Breville Grind Control coffee maker is simple, efficient and doesn't take up a lot of space.
The most distinctive feature of the Grind Control is, undoubtedly, its eight different burr grinder settings. This allows for greater opportunity to get the most out of your coffee beans, and not many other all-in-one coffee makers offer this. This 12-cup machine allows you to customize your brew depending on how strong of a cup you desire. Finer grinds produce stronger brews, and coarser grinds produce a lighter, sweeter cup.
There's no "one-size-fits-all" setting on your grinder… Dialing in the grind size is like finding the clearest frequency of a radio station. At the ideal setting, the brewed coffee is its most focused and balanced self.
There's also strength control, which determines how much coffee the Grind Control grinds for each brew. The machine also features a "steep and release" system allowing the hot water to absorb more of your beans' flavor before dripping into the carafe. (It's also one of the best thermal carafe coffee makers in our list.) With all these features, you have a huge degree of control over how your coffee tastes.
The programmable timer means you can wake up to a pot of freshly brewed coffee from freshly ground beans. If you're the kind of person who has to drink a cup of coffee before you do the things (aren't we all?), this can be a lifesaver. Plus, if you remove the drip tray, you can fit a travel mug under the filter.
The Breville can also be completely disassembled for cleaning; however, this can be a long and complicated process. In particular, the shape of the spout that delivers ground coffee from the bean hopper can make it tricky to keep clean. It's worth paying attention to this to ensure you keep getting consistent high-quality coffee.
Things we liked:
Options for brewing a single cup or full 12-cup carafe
Brews coffee at consistent 200° F
Stainless steel carafe can keep your coffee hot for up to 3 hours
8 adjustable-strength grind size settings
Things we didn't like:
Inconsistency with grinder feeding system, which can affect the strength of the coffee
can be a little tricky to clean
2. Kenmore Elite 12-Cup Coffee Grinder/Brewer – Best Value
With all the options this super automatic espresso machine/coffee maker comes with, I am surprised it doesn't have an even longer name. At the push of a button, you can have an espresso, a latte, a cappuccino or a cup of black coffee in only a minute.
As if all those options weren't enough, this DeLo​nghi super automatic espresso machine also offers a hotplate on top of the machine, just to preheat your cup (because pouring coffee into anything but a warm cup is just too low-class). This machine is all about luxury, and so it is the second most expensive item on this list. However, this machine is only capable of producing one cup at a time, and cannot fill an entire carafe.
It can make coffee in three different sizes – ristretto, espresso, and American coffee size. (And it does this with an adjustable pouring spout, so no need to fiddle with the drip tray as in some espresso machines.) It also produces any of these coffees at five different strengths, from extra mild through extra strong.
Perhaps most critically, the machine works quickly and is able to yield consistent quality from cup to cup. If you are looking for something with all the bells and whistles, and don't mind shelling out an even thousand, then this might the machine for you.
Things we liked:
Offers an extensive range of drink options
Variable programmability, including brew timer, grind and boldness settings
Easy disassembly allows for hassle-free cleaning, and each part is also dishwasher safe
Offers an additional hot water spout for tea
Things we didn't like:
It's quite an investment (it's expensive)
The machine is very complex, so repairs can be costly and typically require sending the product to the manufacturer
It is very large and takes up a significant amount of space on any counter
Before Purchasing, Ask Yourself:
Choosing the right all-in-one coffee maker can seem like a difficult choice with so many different options to consider. Buy you know you want something with a grinder (if you don't care about that – read our best coffee maker article here).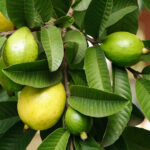 When choosing the best coffee maker with grinder of your choice, ask yourself these three simple questions:
What's My Budget?
Bean-to-cup coffee systems can get quite expensive, which makes this an important first question.
You can find machines for as little as $100, or as high as $1,500 – meaning there is plenty of room to move. These machines aren't called "all-in-one" for just any reason, and the price usually reflects this. Once you know your budget, then you can begin to consider some of the other features.
How do I Plan to Use this Machine
If you are just looking for a coffee maker with grinder that can reliably make you and yours truly a good cup of coffee every time – with the absolute least amount of effort – then your choices will be fairly simple, and your primary concerns will only be brew consistency, grinder type, and timer functions.
Try and think of this in terms of buying a cake – it is important to know what flavor of cake you want before considering any extra icing.
Do I Want Something with More Flexibility?
There are varying additional features for you to choose from. Depending on how much room is in your budget, you can find products with additional grind settings, or even the ability to make different style coffee drinks.
Once you've gone through those three questions then you can start comparing machines. Here is a list of features you should consider when looking:
The amount of coffee the machine can brew in one session.
The overall size of the machine, and how much space it will take up.
The type of water filter – replaceable or permanent filter – it uses (if any).
The amount of time it takes to brew coffee.
How loud it is when brewing or grinding.
How many programmable features it offers.
Whether it has an automatic shutoff safety feature.
How many available settings it offers for coffee strength.
How many grind settings it offers.
Does it have a thermal or glass carafe?
If, at this time, you are feeling a bit overwhelmed, I can completely sympathize with you. There is a lot to consider when shopping for an all-in-one coffee maker. Which is why I have provided you with my list of my top coffee machines with attached burr grinders (above) to help narrow down your search.
THE VERDICT: What's The Best grind and Brew coffee maker?
Our vote goes to the Breville Grind Control as the winner, and here's why: it offers the greatest programmable control and consistency of quality, without breaking the bank. Its straight forward interface allows for multiple grind and strength options, while not overwhelming the user, and it brews at a more consistent temperature than any of the other machines.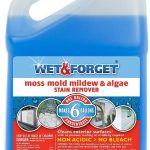 Although it cannot make any espresso drinks, it is able to brew either a single cup of joe or a carafe. And its lower price makes it more affordable on smaller budgets. That's why we love it, and that's why we've dubbed it as the best grind & brew coffee maker.